Holy Bible Desktop Lite for Windows released!
Holy Bible Desktop Lite for Windows released!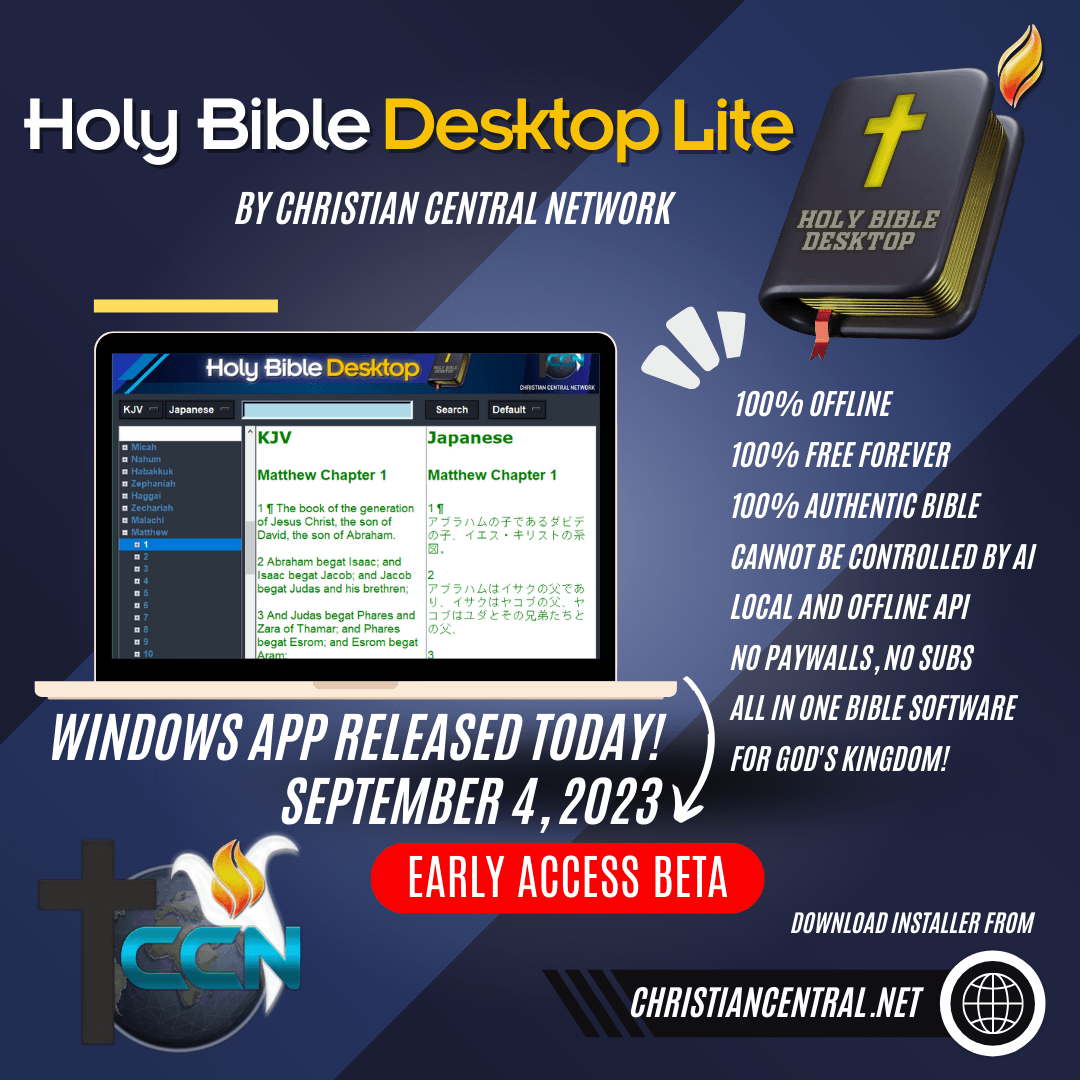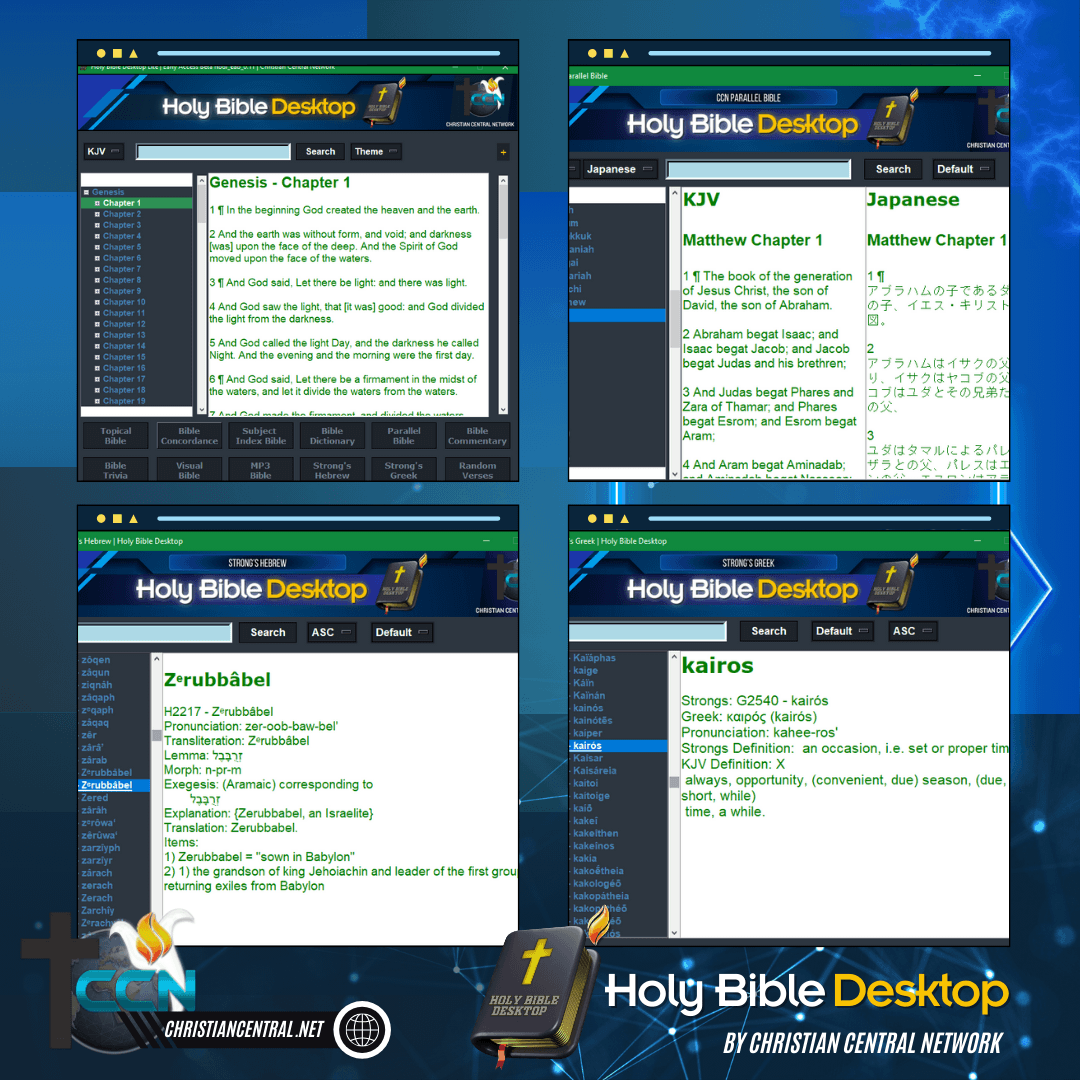 Holy Bible Desktop Lite for Windows released!
Our team is delighted to announce the release of
Holy Bible Desktop Lite
by Christian Central Network, a groundbreaking and entirely free offline Bible software that will revolutionize your scripture reading experience.
A comprehensive solution for individuals seeking a deeper understanding of scripture and a richer spiritual journey,
Holy Bible Desktop Lite
is more than just another Bible program. An intuitive user interface, robust search functionality, multiple Bible versions and 26 translations, and a variety of study tools make this application your ultimate resource for spiritual growth and enlightenment.
➤ Key Features:
📌 Main KJV Bible Program with powerful search and color themes access
📌 6 English versions and 26 Bible translations
📌 CCN Topical Bible
📌 CCN Bible Concordance
📌 CCN Subject Index Bible
📌 CCN Bible Dictionary
📌 CCN Parallel Bible
📌 Bible Commentary by Matthew Henry
📌 CCN Bible Trivia
📌 CCN Visual Bible
📌 MP3 Bible
📌 Strong's Hebrew
📌 Strong's Greek
📌 CCN Random Bible Verse Generator
📌 Speed Notes app for note taking
📌 CCN Bible Quiz
📌 Bible Word Counter
📌 Save to Text, Text to Voice and Bookmarking capabilities
📌 CCN Bible Course Tracker (Future feature update)
Holy Bible Desktop Lite is initially available for Windows and has plans to expand to Mac and Linux by 2023, with further support for iOS and Android devices by 2024. Ensuring authenticity in a world where AI and online content manipulation can be a concern, Holy Bible Desktop Lite protects its users from hijacking or manipulation due to all APIs being hosted and sourced locally. As a result, each user will have access to the authentic King James Bible as well as multiple English translations and 26 other language versions.
Holy Bible Desktop Lite is not just a software program, but a mission. It has the potential to have a substantial effect in places where access to the Bible is hindered or blocked. This application also provides users with increased privacy since it can be used offline. We encourage you to come on this spiritual journey with us and explore God's Word like never before. With this powerful tool, there is an opportunity to bring your faith to the next level and actively build up your relationship with Scripture.
This is the lighter version of the program which is called Holy Bible Desktop Lite. The
Holy Bible Desktop Complete
, set for publication in October 2023, is the more comprehensive version.
Please visit our website at
https://christiancentral.net
or contact us via email if you would like more information. This free app can be downloaded below.


News article prepared by Brother Rock Punzalan – September 4, 2023